SAP has made a decision that will bring profound changes for its more than 400,000 customers . Starting in 2027, the support for the old ERP system SAP ECC will expire. Many of these companies fail to recognize the opportunity that this accelerated migration to SAP S/4HANA presents. There is too much fear of the supposedly long and complex implementation, which seems to offer hardly any added value, and the associated costs. Read here to find out why this view is too short-sighted.
"SAP is forcing customers to switch to S/4HANA. " When the German software company announced that it would end support for its predecessor system, SAP ECC 6.0 at the end of 2027, this statement caused a lot of insecurity among customers. CIOs and IT managers had to ask themselves numerous questions considering the planned transition to the new system:
Can all business processes be mapped in SAP S/4HANA?
Should we go for a brownfield or greenfield approach?
How do we provide the necessary personnel resources?
Does the S/4HANA project leave investment volume for other digitization projects?
And most importantly, is the switch worth it?
Many people forget the most important aspect while considering implementing new technologies: A modern, intelligently integrated ERP maps the material, information and value flows in real time and is, in a sense, the "digital twin" of every company. Therefore, it's its digital backbone and thus the foundation for every technological development!
Adaptability has never been more important
Due to the aftermath of the Corona crisis, geopolitical tensions, and the consequences of climate change: numerous external factors are forcing companies to become more agile in the current business environment. Especially in order to meet changing customer demands and mitigate supply chain disruptions.
They see new technologies, such as in-process optimizers, artificial intelligence, or predictive planning, as possible solutions. For these purposes, however, companies need reliable insights generated from high-quality data and a high processing speed. And these requirements are simply not yet available in most organizations.
Data silos reduce innovative strength
New technologies, such as Big Data, AI, Internet of Things (IoT), and Intelligent Enterprise, are constantly entering the market and promise to give companies a major competitive advantage. And many CIOs feel the pressure to implement these technologies at all costs – even if the company's level of digitization may not allow it yet.
Many people forget one central aspect when they think about introducing new technologies: A modern, intelligently integrated ERP maps the material, information and value flows in real time and is, in a sense, the "digital twin" of every company. In this role, it is the digital backbone and thus the basis for every technological development!
That's because the reality in three out of four organizations currently still looks like this: Some of the data is only available in an analog format, is stored in isolated spreadsheets, or doesn't provide the quality that would allow it to be further processed for deeper insights. Interfaces are hard to find, not to mention end-to-end processes in an integrated system. It is precisely this lack of digitization and harmonization that makes knowledge expansion (insights) and effective cross-divisional collaboration difficult to achieve. Companies are thus depriving themselves of the ability to innovate or work innovatively.
Data silos lead to isolated solutions
However, these facts don't stop them from implementing new technologies in the hope of keeping pace with the competition. At best, newly implemented but poorly integrated solutions work reasonably well. At first glance, they do what they promise, but they do not deliver any significant added value for the company.
Often, however, they are useless, swallowing up enormous sums of investment and those responsible have difficulties understanding why the project failed. In the worst case, the systems do "something" – and it turns out only after a while (and significant economic consequences) that the delivered output is simply wrong. That's because of the insufficient data quality with which the systems are fed.
In any case, the consequence is an IT landscape that is made up of many isolated solutions and has no disruptive effect on the company's market position.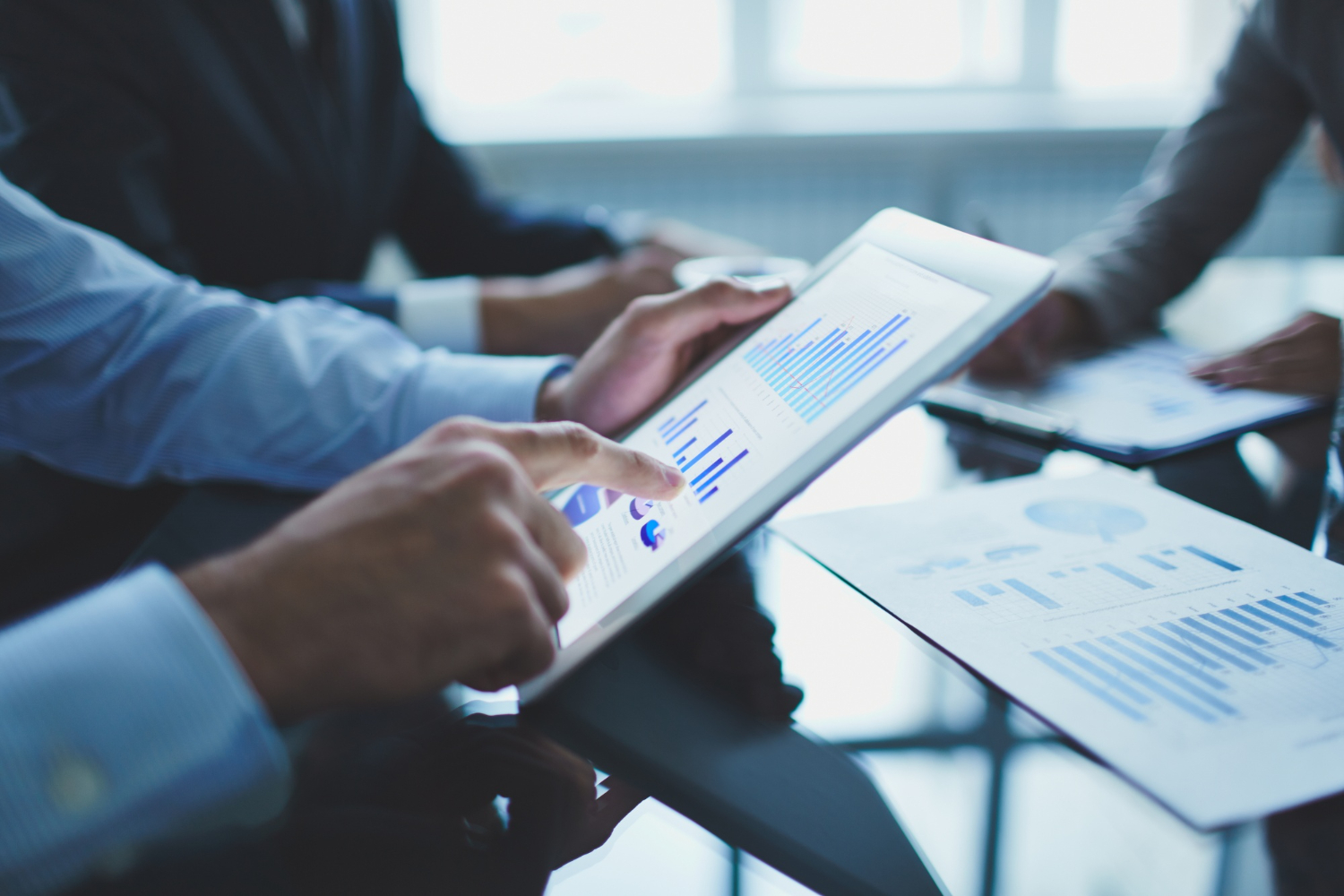 Opportunities of the S/4 transformation
If companies are faced with the choice between investing in technology trends, or in the S/4 project, they must be aware of one fact: without a solid foundation in the shape of a modern ERP system, with fully integrated end-to-end processes, all innovative digitization projects will fall short of expectations.
On the other hand, this also means that the S/4HANA transformation presents a huge opportunity. Companies now have the unique opportunity to completely rethink processes and even adapt their business model.
New technologies, such as SAP IBP (Integrated Business Planning) enable, among other things, gross sales and production planning, forecasting, or demand planning. They can be seamlessly integrated into SAP S/4HANA and have an enormous impact thanks to in-memory database technology. This not only ensures greater innovative strength, but also resilience and adaptability in times of ongoing change.
How can your company benefit from SAP S/4HANA? Our Trusted Advisors will give you their independent expert assessment and advise you on how to build the digital backbone of your company.